How to Encourage Your Children to Adopt a Reading Culture
With covid19 running amok, a lot of us began looking for new ways to keep busy. This task was harder than we first thought. Reading has become a popular choice and we bought books to try to keep busy, also studies showed that children who read are more likely to graduate with good merit. But this was not as easy because for you to read effectively you need to have a reading culture. If you are one of those who bought books that you could never sit down and enjoy, here are some tips for you. More so it is important to get children to start reading at an early age.
Make it a habit to read with them every day. Creating a strong reading culture in your family is a terrific approach. You should include reading in your activities. Choose a relaxing reading environment and a regular reading regimen that you can keep to. When you make reading a habit, your children will look forward to it as if it were a normal part of their day. Begin with small reading sessions and gradually increase the time you spend reading. It's time to stop if they're not paying attention. Don't be obstinate.
Be a role model
Children learn by watching their elders. Children who see their parents reading and enjoying it are more likely to become readers. Talk to your partner and kids about what you're reading. Show your children that you enjoy reading if you want them to become readers.
Be Serious
Parents fixate on the word "reading" they overlook the benefits of reading for children. To get into it, you must be mindful of what you're reading and what your children understand. It entails soliciting their feedback on the stories or visuals in the books. What do they comprehend? What are their thoughts? What are their opinions? Illustrations can be very effective for younger children. When children look at them, what do they see? Are they able to recognize the animals, colors, and food items?
Buy books for them
Buy books, periodicals, and comic books for kids if you can afford them, and keep them visible. Keep in mind that it's the quality of the work that counts, not the quantity. When you hide books away you end up forgetting about them. Put them on show on a bookshelf. Select books to purchase with your children. One suggestion is to decide ahead of time which books are appropriate. Look at their ages, and then let them chose from your list. Visit the library regularly. Remember that not all books are equal; choose quality. Book subscriptions are helpful. They ensure your child gets age-appropriate, hand-picked books every one, two, months.
Read books on a variety of topics
Your school's reading culture will grow across all subject areas. They combine diverse disciplines with books on pertinent themes. If you're a PE instructor, you could devote five minutes of class time to reading a piece of Bend It Like Beckham. Encourage your students to read recipes and articles on food if you teach Food Preparation and Nutrition. If your kids are studying history, they should read The Boy in the Striped Pyjamas. Reading isn't just for English classes anymore!
Prepare a well-lit reading atmosphere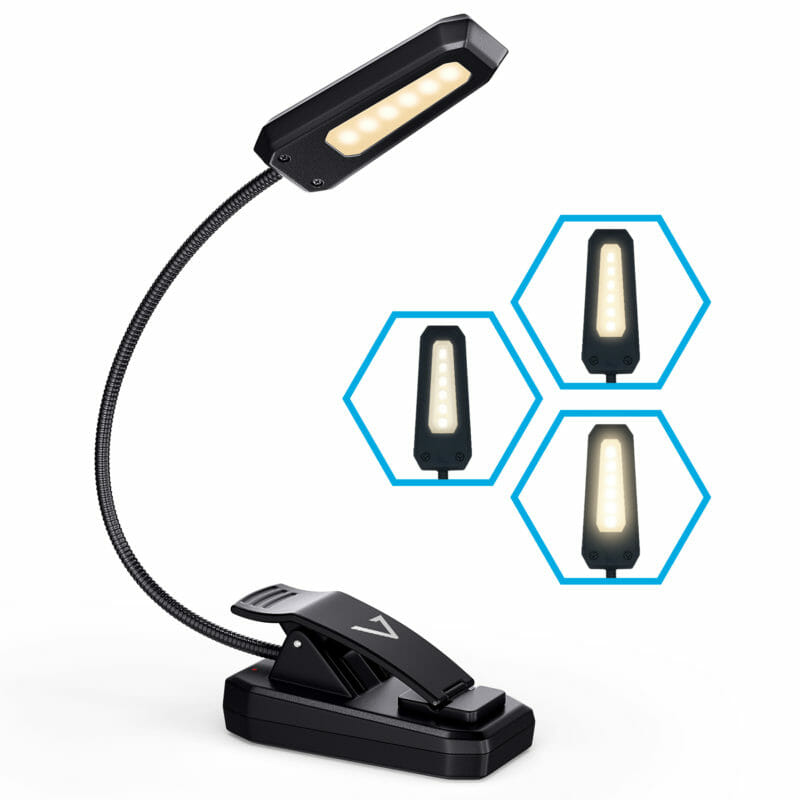 There are many different types of reading lights on the market. It can be tough to figure out which one is best for you. Let's discuss the Vont Atlas Book Light today. If you're new to the world of reading lights, you should learn about the factors to consider before you buy.
So here are four things to consider while looking for the optimal light for your reading style:
1. Intensity
The brightness level you need is the most important considerations you should make. Do you want to read in bed without bothering anyone? Or do you need a brighter light source to read the text in books?
Your specific requirements will determine the ideal brightness level. As a general rule, I recommend obtaining a lamp with many brightness levels. This way you may experiment with different settings. (You'll be happy to know the Vont Reading Light has several brightness settings!)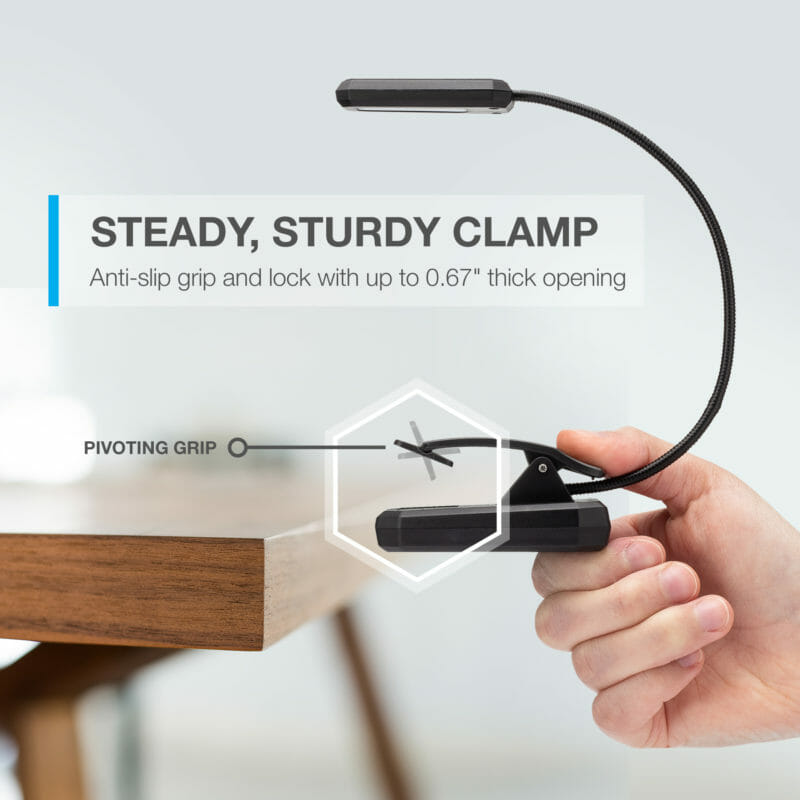 2. Colour
Another light-related element to think about is the Kelvin Color Temperature. The Kelvin Color Temperature is a measurement that determines the color of the light. Some popular alternatives include white, warm white, blue, amber/yellow, and so on.
Kelvin Color Temperature is important. The proper temperature can reduce eye strain and tension. This helps a lot when reading at night. Lower Kelvin temperatures (yellow/amber lights) are beneficial for your eyes. But some people find it more difficult to read with yellow/amber lighting. As a result, one of the most common colors ranges for reading lights is between 4000-6000K.
3. Energy Source
Another item to consider is the power source of the lamp you're purchasing. Battery-operated lights, rechargeable lights, and lights that you plug into the wall are the most prevalent.
My personal preference and what I recommend are rechargeable lights. You don't have to buy batteries and you can read wherever you want because you're not hooked in. So that's what I normally suggest, but your case may differ, so it's really up to you.
4. Reading Light Types
The many types of reading lights to pick from is the final item to consider. There are four primary varieties. These include neck lights, bookmark lights, clip-on book lights, and clip-on lights for headboards, chair backs, and other surfaces.
Some of the most common types are clip-on book lights and clip-on lights for headboards. The Vont clip-on light we're talking about today falls into these categories. You'll want to think about your reading habits to make sure you get the proper one.
Reading can be very satisfying when done correctly. Follow the above tips to ingrain a reading culture in your family. Most importantly make use of Vont lighting to create the perfect reading atmosphere